Hi everyone!
God is still preparing us for Mozambique and South Africa.  We leave in less than two days.  At the moment, it's the Victoria Day holiday in Ottawa – and it's quite warm.  The lilacs, cherry blossoms and apple blossoms are out.  We're still unpacking the condo, but have made the place more and more our home.  It now feels like home, so when I'm in our old neighbourhood (which is often), I don't even think about driving past our old house!
Thankfully, we have a condo-sitter who has lived with us as a boarder at our old house, so everything will be in place for our return in late August.  At the moment, we are also working on how to pack camping equipment, clothes, art supplies, travel guitar, Bibles, coffee/tea, maple candies, little girl dresses and so much more into two suitcases, two backpacks and a guitar gig bag.  I am thankful for Tony's savvy as an engineer and my experience with "ziplocking."  Others are bringing "snacks" – which I don't think we'll have much room for.  This is a test of living simply.  Just eat the local snacks!  They have bananas in Africa, right?  I am bringing little maple candies though for a Canadian treat for some of the kids we'll be with in South Africa (that is if we don't decide to give them away in Mozambique).
Meanwhile, we're still trusting for enough funds without going into debt.  Our costs have been expensive since we work with Canadian funds, and nearly everything is in US dollars – and we're going as a couple.  The only things we can share are the tent and my old unlocked BlackBerry (to locally text in Mozambique).
Our budget is approx $28,000 Cdn – which includes our return airfares of Ottawa – Johannesburg, Johannesburg-Pemba MZ,  Johannesburg – Cape Town ($4,455 USD); our school fees ($6,400 USD), camping equipment ($1,124 USD), Mozambique visas ($500 USD), bedding/nets/compressible pillows ($170 USD), medications/shots ($1,326.21 Cdn), South Africa outreach fees ($2,300 USD), insurance ($900 Cdn), gifts to Pemba base ($200+ Cdn), gifts to Robertson base ($117 Cdn), various needed things ($736 Cdn), South African hotels ($642.44 Cdn), and we'll likely have overweight or extra baggage fees!!  We also need to have a budget of $2,100 USD (combined) for the three months, plus water money (I can only drink bottled water) and taxi money.  This adds up to a lot and doesn't include personal money for souveniers.  I don't plan to go crazy on those but I do plan to order an African dress made for me (on Pemba base) and when we're in South Africa, take a trip to the Cape of Good Hope and enjoy our little stay in Cape Town.
If you feel led to give, please do via our GoFundMe page – we can still access our account via debit card.  We are 80 per cent funded thanks to some generous churches, individuals and a family inheritance.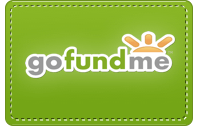 If you feel led to pray, that's even more important! Please pray as Holy Spirit guides you for provision, protection, special encounters with God, amazing ministry, connections with Mozambicans and South Africans, connections with Iris students and staff, that we learn really well, for harmony, love and cooperation in our marriage, for good health and strength, good travelling mercies, no lost luggage, favour at border points, and divine opportunities!
Please drop me a line!  Thank you for supporting Ways to Grow in God – and us personally – Laurie-Ann and Tony Copple.  We will share more as we can!
Love, Laurie-Ann
Iris Pemba Base "Village of Joy"